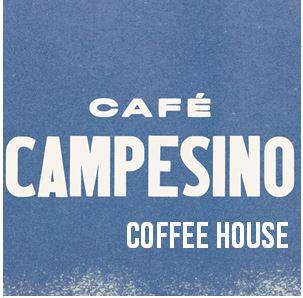 We are looking for a barista for our Americus coffeehouse team. Learn more about this open position below. Qualified candidates should apply by January 23, 2017.
Café Campesino, Inc. – Job Description
Position: Barista
Type: Part-time
Compensation: Hourly
Summary
The Barista has an above-average energy level, a "can-do" attitude, a happy, positive outlook on life, a commitment to environmental stewardship and a burning interest in making the world a better place… along with a genuine love of great coffee. The Barista is disciplined and able to focus, despite frequent interruptions, which are characteristic of the working environment. The Barista is constantly moving- either working with customers, cleaning the coffee house or participating in any one of the many responsibilities listed below, while maintaining a kind and positive demeanor with colleagues and customers. Above all, the Barista is a trusted member of the coffee house team who exemplifies Cafe Campesino's Core Values, while working to support coffee house management and the broader operations of the company. The Barista reports to and works with the coffeehouse management team, which includes a manager, an assistant manager and shift leads.
Barista Responsibilities Will Include:
Greeting Customers with a smile and audible "Welcome"
Listening to Customer Preferences & Helping them Navigate through the Menu
Brewing and Serving Excellent Espresso Beverages
Developing "Drinks of the Month"
Brewing Excellent Drip Coffee
Monitoring Brewed Coffee Levels & Freshness
Entering & Processing Orders through Square Register
Learning facts about at least one Small-Farmer Cooperative
Attending Cuppings
Packing and Selling Coffee by-the-pound
Answering Phones
Taking To-go Orders
Taking Coffee-by-the-Pound Orders
Call-in 10-2 Orders
Brewing French Press & Pour-Overs
Brewing & Selling Hot Tea, Iced Tea & Tea Boxes
Never-ending curiosity and pursuit of more coffee knowledge
Above-average understanding of coffee supply chain
Deep understanding of Cafe Campesino history
Being Supportive of and Working well with colleagues
Food-Related Responsibilities Will Include:
Preparing Breakfast Bagels, Oatmeal, Snacks & Fruit & Yogurt
Stocking & Displaying Baked Goods
Baking as-needed
Ringing up Orders
Ensuring Customer Orders are accurately communicated to Person Preparing them
10 Steps of Lunch Service (including bussing tables & filling drinks)
Daily Non-Coffee Shift Responsibilities will Include:
Receiving and Stocking Products
Breaking Down Boxes
Checking & Preparing Sanitizers
Washing Dishes
Putting away Dishes
Checking Stock Levels on All product
Checking Dates on all products
Brewing Tea and Toddy Cold Brew
Preparing Chocolate Sauce
Wiping Down Tables, Brushing Crumbs off Seats, making sure space looks neat & orderly
Cleaning & Restocking Condiment Station
Completing Daily Deep Clean Checklist
Counting Money & Monitoring Tips
Additional information
-This position requires a background check prior to hire.
-The first 180 calendar days after the date of hire are considered to be an introductory period and as such, a probationary period during which the new employee's supervisor and management have an opportunity to evaluate the ability of the employee to perform her/his job.