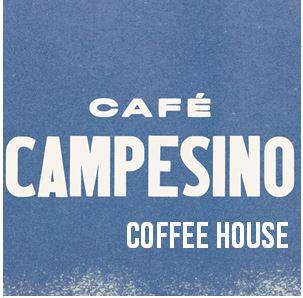 We are looking for a great leader for our Americus coffeehouse team.
Learn more about this open position below. Qualified candidates should
apply by January 23, 2017.
Position: Coffeehouse Manager
Type: Full-Time
Compensation: Salary + Benefits
Job Location: Americus, Georgia


Job Description
Cafe Campesino is a group of coffee-loving professionals who believe they can make small steps to improve the world through ethical, meaningful trade relationships. A fair trade, organic coffee company that was founded in 1998 in Americus, Georgia, Cafe Campesino only sources coffee from farmer-owned cooperatives. This ensures small-scale farmers, who are often marginalized in their own countries, have a major role in the international sales and export of their coffees. These long-term, direct trade relationships- some of which have lasted more than 10 years – allow Cafe Campesino to partner with coffee farmers, connect consumers to producers, and encourage conscious consumption around the world.

The retail coffee house experience plays an integral part in Cafe Campesino's mission. It is the "last-stop" in the supply chain for these intentionally sourced coffees, and it is often the "first-stop" for consumers to understand and engage in a fair-trade supply chain. Coffee drinks must be delicious, and the customer's experience must be exceptional.

Inspiring and guiding staff, while cultivating and protecting a safe, engaging atmosphere for all customers will be tantamount to this position.

A successful Coffeehouse Manager will:
Maintain, inspire and guide a dynamic staff of baristas, including:


Offering feedback & constructive criticism where necessary

Identifying educational & career-building opportunities for staff

Developing shift schedules that create win-wins for employees and the cafe

Ensuring staff prepares quality espresso and coffee beverages

Ensuring equipment and tools are functioning, up-to-date, and easily accessible for staff

Offer an Exceptional Experience for Customers, including


Ensuring each customer is greeted with a smile and has his/her needs met

Serving well prepared, high quality beverages and food

Encouraging personalized experiences and conversations wherever appropriate

Ensuring the facility is safe, clean and inviting, meeting food and health safety codes

Addressing customer service issues in a prompt manner with kindness and sincerity

Answering coffee-related questions including sourcing or flavor profile questions

Facilitating special events on-site that help consumers better connect with CC's mission

Keeping Menu Items & Prices in-line with local market capacity

Ensuring overall shop atmosphere reflects company mission and values
Manage Cafe Expenses and Sales for Profit, including


Reviewing menu prices for appropriate margins

Maintaining costs of goods at target percent of gross sales

Managing labor hours for anticipated volume

Positioning retail items for impulse purchases

Managing food, coffee, allied product and fair trade retail purchases

Identifying new potential customers and ways to market to them
Manage Community Relationships, including


Responding to donation requests

Overseeing First Friday events with extended hours

Making space hospitable and welcoming to locally based community groups

Positioning the coffee house as a destination for newcomers to Americus

Staying abreast of local events (City, County or State) that could boost sales
Collaborate with Cafe Campesino Roastery, including


Making space available to wholesale sales team & potential wholesale customers

Buying and selling allied products and key coffees promoted by the roastery

Working with Finance Department to report monthly expenses

Working with Marketing Department to promote cafe and (when appropriate) Americus

Identifying and communicating wholesale leads to the roastery

Successful Applicants for this position will:
Have 1-2 years management experience

Have a passion for coffee and preferably experience working in a coffee shop

Be genuinely energized about having a role in a sustainable, intentional supply chain

Be naturally empathetic and understanding of others

Be Capable of performing disciplinary actions

Be Able to see both big picture as well as day-to-day details

Be Capable of delegating responsibilities and continually checking-in on progress

Have a strong work-ethic

Have a reservoir of internal professionalism, optimism and kindness from which he/she can draw

Be humble enough to do dishes, mop floors and jump-in to help staff wherever necessary

Be physically capable of walking and standing for 5+ hours and carrying at least 20 pounds

Be Capable of identifying his or her own areas for personal growth and professional development

Applicants are required to submit a Resume, Cover Letter and three references.

Application Deadline: Monday, January 23, 2017

Submit Applications to: coffeehouse@cafecampesino.com with "Manager Application" in subject heading.